OUR OFFICE USES ADVANCED TECHNOLOGY TO AID IN ACCURATE DIAGNOSIS, GENTLE AND EFFECTIVE TREATMENT, WHILE DELIVERING
AN EXTRAORDINARY EXPERIENCE FOR PATIENTS.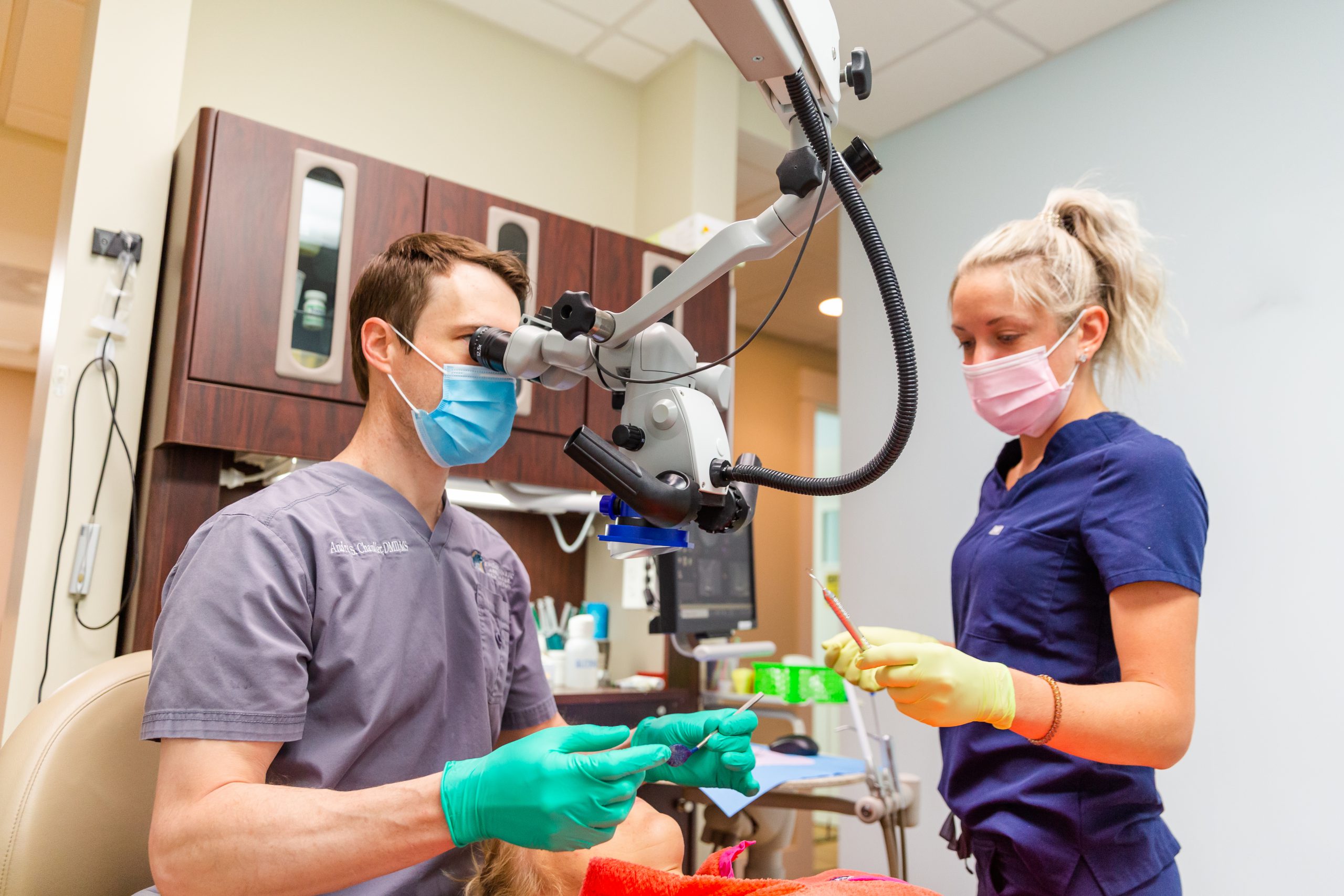 Surgical Operating Microscopes
All endodontic treatment is performed using a high-powered surgical operating microscope, providing both the endodontist and the assistant with commanding visual control in a remarkably precise manner previously unknown to dentistry.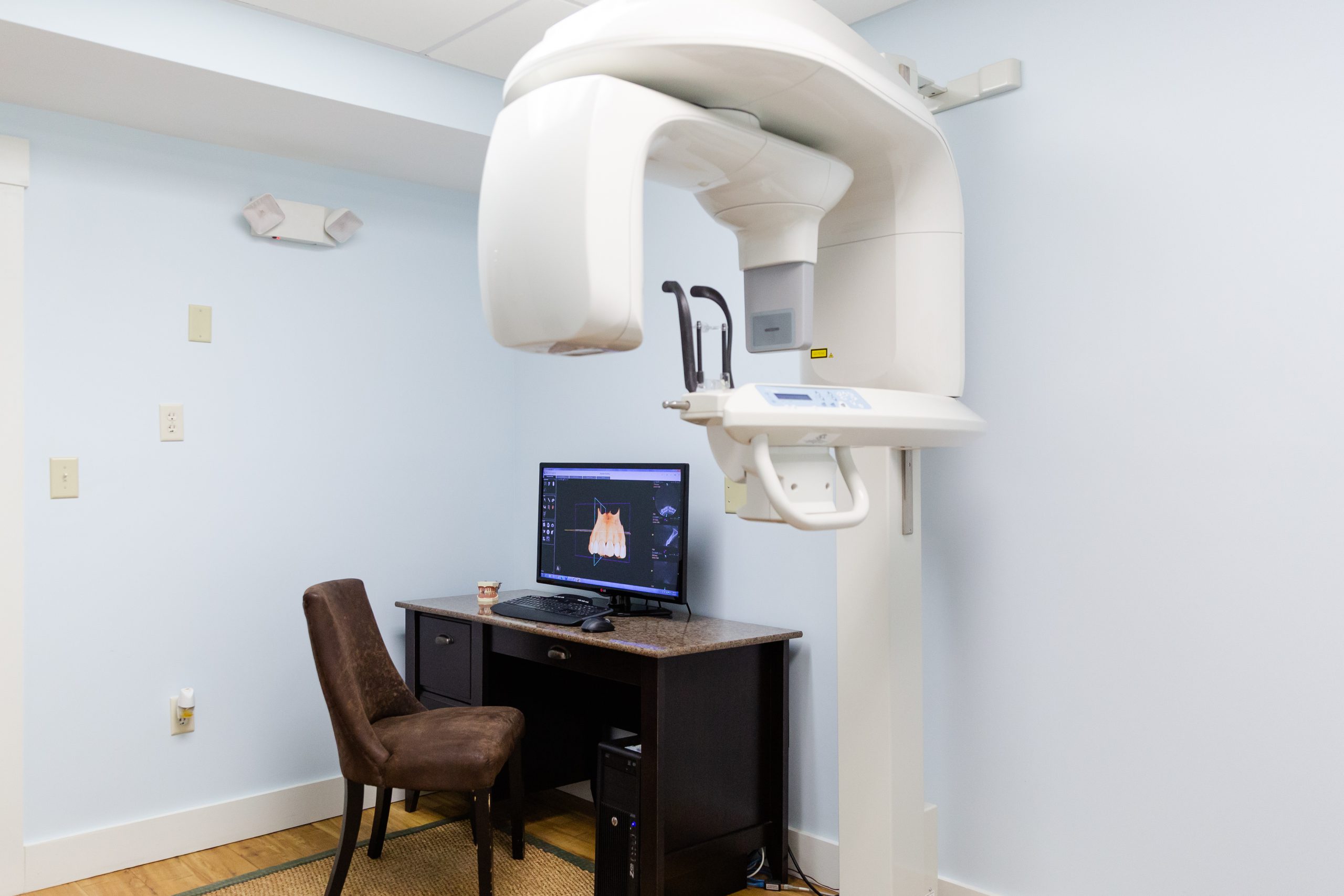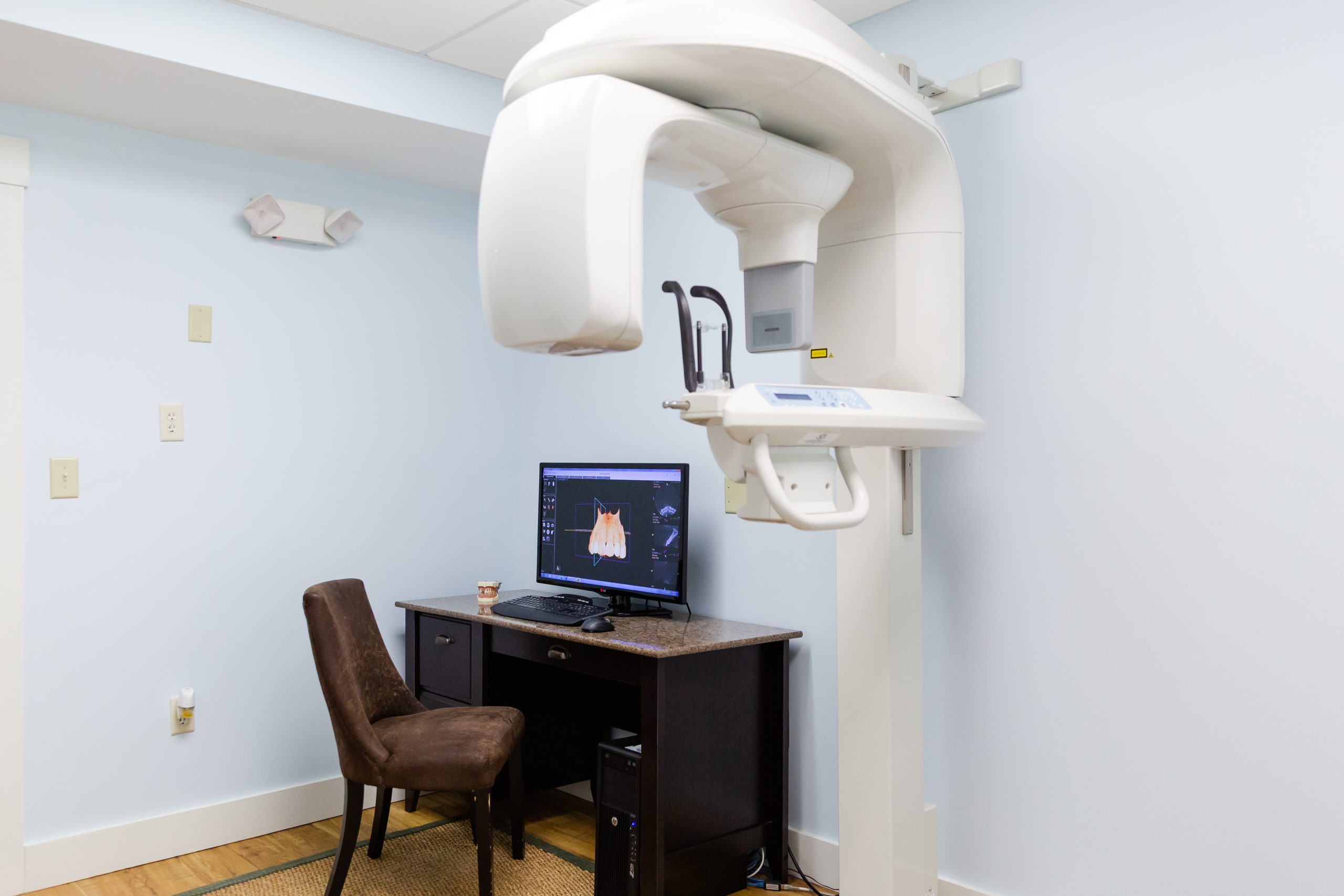 Computed Tomography Scans (CBCT)
Endodontic Associates of Charleston was one of the first endodontic offices in South Carolina to utilize small-field Computed Tomography scans (CT slice scans) to completely evaluate and diagnose your tooth condition before any treatment is rendered. The vital information gleaned from this technology is unparalleled in the dental field, and assessing your tooth with this technology dramatically improves the outcomes of endodontic treatment. "Small-field" CBCT is ideal of endodontic procedures and diagnosis. The term "Small-Field" means that the image produced gives the most accurate focus to your particular area of concern. Drs. Carter and Chandler each have extensive training in the use and utilization of the small-field CBCT that is so important for excellent endodontic diagnosis and treatment.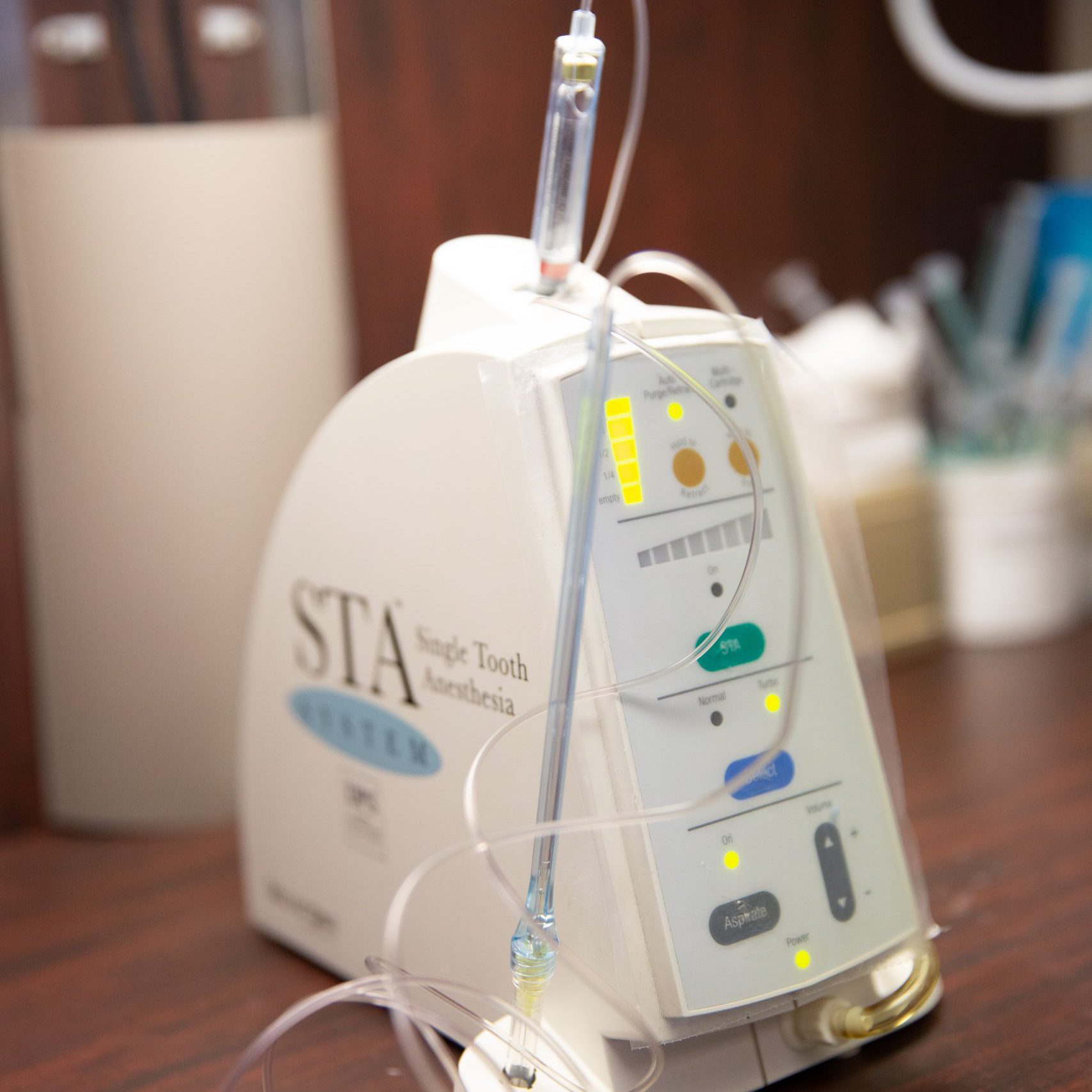 "The Wand" Single Tooth Anesthesia System
"The Wand" is a computer-assisted system for delivery of local dental anesthetic that replaces the old, large dental needles traditionally used in metal, hand-held syringes. Being one of the only endodontic offices in all of South Carolina to utilize this technology, Endodontic Associates of Charleston is committed to minimizing all pain associated with "getting numb".  "The Wand" is the most advanced local anesthetic delivery device available.  This system greatly reduces and oftentimes eliminates any pain that is felt from the dental needle by controlling the rate and pressure of delivery, automatically regulating how the local anesthetic is delivered. Our patients are commonly so happy about their pain-free injections that they turn around in the chair in disbelief, asking questions about how the device actually works.  
Digital Radiography
We utilize an advanced digital dental imaging system that minimizes the already low radiation required and improves diagnostic capabilities through image enhancement computer technology.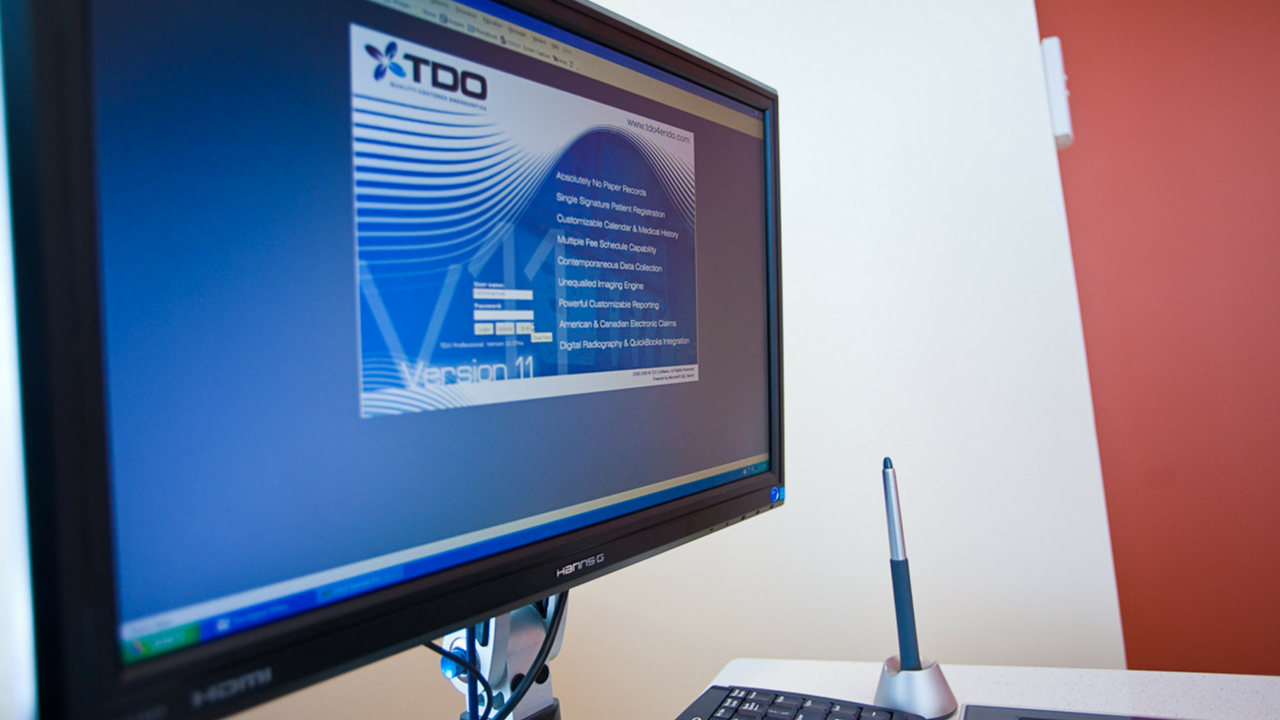 TDO Software
We use TDO Software as it is considered the best endodontic software available. It is used to manage all patient records and information and has comprehensive modules that make our office paperless, a great convenience for our patients and referring dentists.  The website integration allows our patients to securely access the site to complete the medical history and consent forms online before their appointment. The software allows our referring dentists to make referrals and receive their patients' reports and imaging through a secured HIPAA compliant portal right after the patient is seen.  This technology enables us to diagnose and treat our patients more efficiently and to communicate more effectively with both the patient and the referring doctor that is secured and HIPAA compliant.